TGIF! (13): open doors, put everyone on support, unbrand your life, block surveillance, have a .pizza and get Kurt Cobain's college haircut
It's friday again, the week's (almost) over, and these are some things to read and watch that Team Hoodie is recommending for your weekend. Enjoy!
News from Hoodie- and Offline First-Land 
There is a new registry for Hoodie-Plugins. Miss one plugin you'd love to have? Build your own!
**Making the web work offline first: comparing different people's approaches on "offline first".
Check your motivations
"I was a young fish. I was so emersed in the execution of my job, that I didn't see how my ignorance to my environment there would inevitably drown me." – Watch Jenn Turner's fabulous closing Keynote for Cascadia JS (and see how she learned about herself and her environment. This is the video, and if you prefer reading: these are her slides).
Improve your code. And lead a company.
"Do we need more software developers? Or do we want less code? Less code that does more. Much less code, written much better, doing much, much more?" – On the reasons for software problems and how to build better, faster software.
"Nearly every boss has said it. And just about every employee has heard it. Yet it's one of the most meaningless lines ever spoken in the office." – Is your door really always open? On the meaning of open door policies.
"See, when I speak, when I ask 'How many of you are leaders?', I want to the whole room to raise their hands because I know leadership comes from everywhere." – Leadership comes from everywhere: Tear it down.
"I find that better code has fewer if-statements, fewer switches, and fewer loops. Often this happens because developers are using languages with better abstractions." – Unconditional Programming and how to avoid if-Statements
"Putting designers and programmers and everyone else in direct contact with customers isn't about putting out fires; it's about fire safety. It's about having the kinds of conversations that lead to better products in the first place." – Why it's a good idea to put everyone in your company on support.
How to live in 2013
"It is hard to live life in 2013 and not be assaulted by brands. The whole society exists to market something. Twitter and Facebook has made everyone a brand." – A story about choices: An Unbranded Life
An initialized software patent reform that could have helped subjecting all software patents to greater scrutiny, just died thanks to IBM and Microsoft and other firms.
What to do when under surveillance (and, yes, we all are)
"When things get tough, **this is what you should do: Make good art." – *Or just follow Ai Weiwei's tutorial How to block surveillance cameras.*
See what happens when people are being confronted with their public posts in social networks.
http://hood.town? http://hood.pizza?
Ever wanted to have a ".wow", ".tattoo" or ".lol"-domain? This is your chance: show your interest in one of these and more new generic top-level domains ICANN will make available for public registration soon.
Find better jobs
Find good jobs by following these accounts: @diversityjob_de, @politjobs, @greenjobs_offer.
Events & Tickets
30C3, the yearly Chaos Communication Congress, will take place in Hamburg on Dec 27th-30th, 2013. Get more information and tickets here.
Nerdboat, 3 days of workshops and fun on a boat (look at those pics!), will happen again in August 2014.
euroia 2014, the information architecture / user experience conference in September 2014, is now open for submissions.
Search for Data, fix capitalism, talk about the decentralized web* (content in German)*
"Echt, jetzt! Das ist der Snowden'sche Imperativ." – Ein Autor auf der Suche nach seinen Daten im Netz.
Wie man eine Firma als Kollektiv führt, den Kapitalismus repariert und was das firmeneigene Betriebssystem ist: ein Interview mit Uwe Lübbermann, dem Gründer von Premium Cola.
Über das dezentralisierte Web und Hoodies Zukunftspläne: Bastian Allgeier und Alex Feyerke zu Gast beim Workingdraft-Podcast. Am besten einfach gleich die ganze Folge anhören.
Realize what people are doing to each other and this planet
Japanese artist Isao Hashimoto has created a time-lapse map of all 2053 nuclear explosions ever on earth.
Gif(t) someone
For all those of you who love those nice little stories narrated in this special bitmap image format (better known as animated GIF): this one goes out to all you GIF lovers out there: Giphoscope, a handmade analog GIF player
Notice the beauty
852 instagram pictures. One short film:
Different ways of appreciating the beauty of a flower (excerpt below):
Finding Waldo – a foolproof strategy for locating the stripe-loving cartoon man:
Yearbook of Rock and Heavy Metal Icons. Well … yes: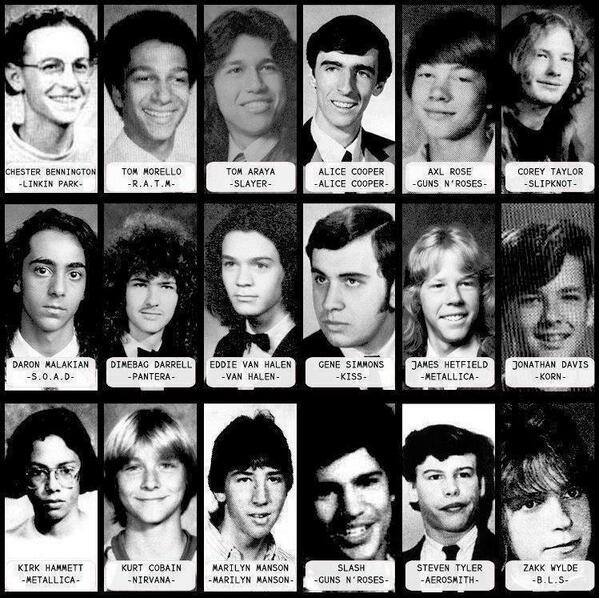 Team Hoodie wishes you a great weekend!